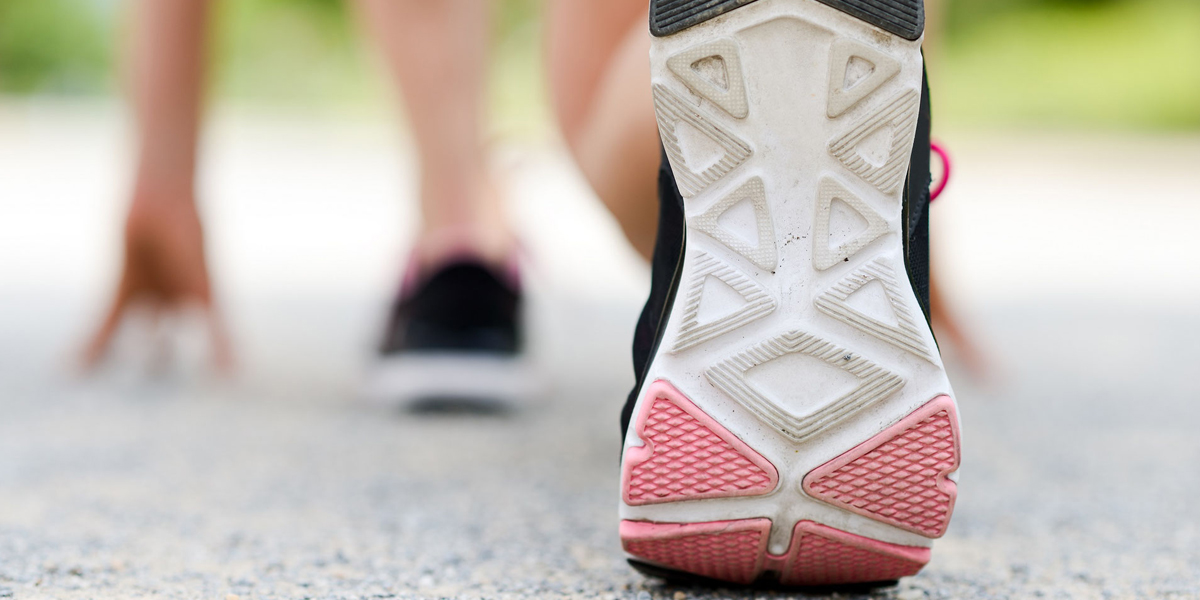 Most people will have now received a ballot place or signed up with a charity to run the London Marathon. If you are one of those people and you are even finding the thought of a marathon a struggle then here are my pre training tips. These will aid your training and increase your chance of staying injury free!
1. Get your running technique analysed
With the increased mileage you will be doing, any biomechanical abnormalities will be enhanced and you may be predisposed to certain injuries. At Care for Health our Sports Therapists can video you running and following analysis give you specific strengthening exercises or advise on insoles to ensure you reduce your chance of injury during training.
2. Wear the correct footwear
Having the correct footwear is also crucial when training to run such a long distance. You need to ensure you have both the correct size and support. Having an ill-fitting or an old pair of trainers can lead to injuries such as blisters, black toe nails, ankle pain, hip and even back pain. I also advise that you purchase more than one pair to use throughout the training and race itself. Most trainers have a shelf life of around 6 months or 500-600 miles so if you are training for a marathon they will break down pretty rapidly. If you decide to keep one pair for race day then ensure you have worn them in several times prior to the race. At Care for Health once we have analysed your video we can also advise on appropriate trainers based on your personal biomechanics.
3. Get your spine checked
When you run the spine is put under a huge load with every step you take. In fact, almost three times your body weight goes through each foot when in mid stance. The role of the ankle/knee and hip joints and spine is to shock absorb, reducing the impact of these forces on your bones. It is important to make sure your ankle/knees/hips and spine is moving correctly so that the body absorbs the shock in the correct way and so that you do not have any unwanted forces on the joints. At Care for Health the Chiropractors will check your spine to make sure it is moving correctly and that you reduce the chance of injury. The Sports Therapists will then give you strengthening exercises to stabilise your spine if needed, to help you with the long distance.
4. Remember to stretch
When doing exercise you are contracting certain muscles. With running this means the calf, hamstring, quadriceps and gluteal muscles. It is important that you introduce a good warm up and cool down stretching regime to your running training. Our Sports Therapists will be happy to provide this for you in addition to massaging tight muscles to keep you functioning throughout the entire training programme.
If you would like any further help please contact the clinic on 01483 425544 to book an appointment with our Sports Therapist.