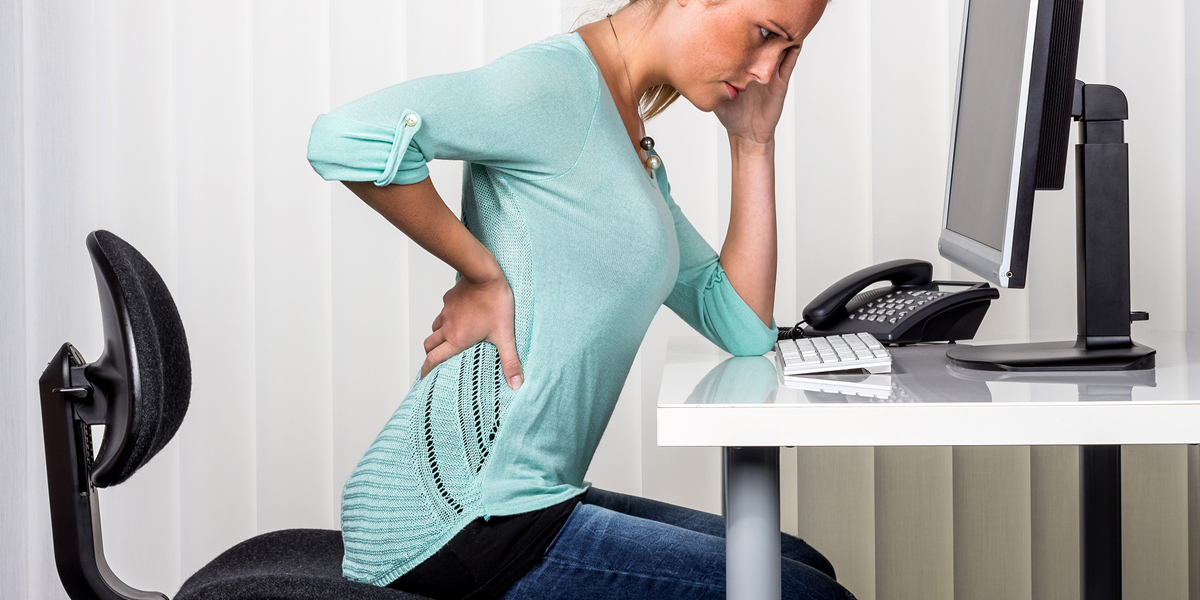 Muscle Strain and Back Pain
Long hours of sitting can jeopardize the lumbar spine and can even be felt in the middle-back and neck. You feel back pain or neck pain as a result of the curves in your spine straightening, which, over time, deform and damage the ligaments and discs in your spine that are meant for support. Furthermore, the surrounding muscles are also put under undue strain, only adding to the pain. Unfortunately, long periods of sitting are becoming more commonplace in today's computer age and are linked to increased back and neck pain.
Get Off The Sofa
This process begins all too early in life. So maybe it's time to ask: How many hours a day do I sit? Back pain and neck pain usually strikes well after the problem first began. So, is it time for you to get off the sofa and get your spinal alignment checked by a qualified and registered chiropractor?
In the meantime, here are some things to think about:
You should adjust your seat so that your feet are flat on the ground or on a foot rest.
You should be sitting with your hips higher than your knees and your eyes level with the centre of the computer screen.
Relax when sitting into your chair, making sure you have your bottom against the seat back and your shoulder blades are touching the back-rest of the chair.
Your arms should be flat and your elbows level with the desk or table you are using. Try to use a seat with arm rests.
Take regular breaks. Never sit at the computer for more than 40 minutes. When you take a break, walk around and stretch a little.
Get Checked Out
If you have back or neck pain in Surrey now is perhaps the time to have a detailed examination at Care for Health by our Chiropractors and Sports Therapists – we promise to advise on all posture and pain-related issues.