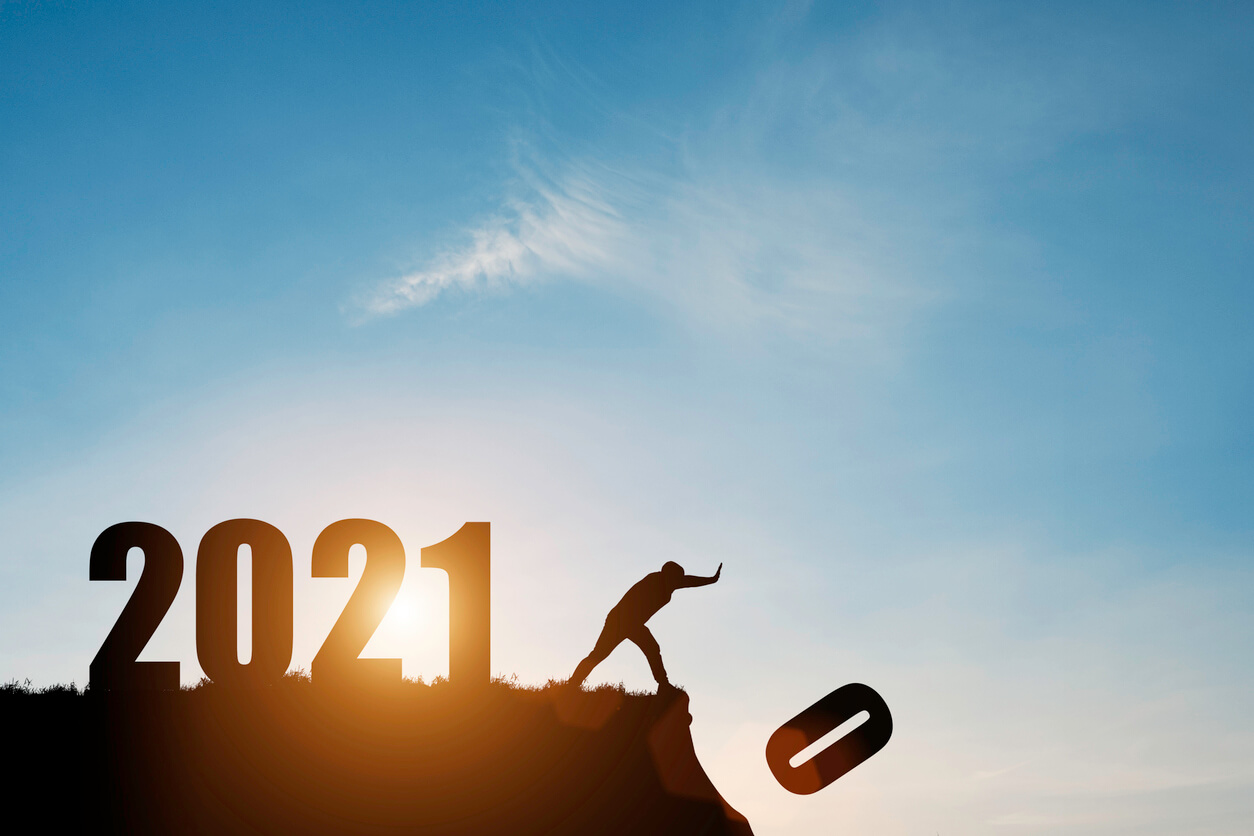 In divergence from our usual educational/health related articles, I thought I'd take this month to talk about looking forwards instead. We've all had quite the year in 2020. It's been tough for a lot of people around the country and with that came a lot of negativity, anxiety and lethargy. As much as I think (as we all probably do) that it will continue into 2021, I thought it would be good to look forwards positively, rather than backwards negatively. There are many things we have to be grateful for and to look forward to in 2021. Below are some things that we're looking forward to, but it's not all about us though. You too can look forward to these and stay positive in the knowledge that the time will come when we can do these things again. Remember, there is always light at the end of the tunnel. So why not find out what we at Care For Health are looking forward to enjoying over the coming 12 months. 
Hugging
That warm safety you get from a hug is more than just a feeling. When you hug someone you release oxytocin, a hormone produced in the brain that plays a role in male and female reproduction, childbirth and breastfeeding. But it's not all about babies. It also plays a role in social bonding and dynamics. We are probably all missing our hugs by now and maybe you've even noticed that stress has increased, sleep has worsened and we feel distanced from people. These factors can all be affected by a lack or reduction of oxytocin. Who knew that such a small act, could have such a profound effect on the body. So when we are able to hug again, you'll find us with open arms ready to give you some love and a big oxytocin boost. (Obviously if you're not much of a hugger we won't force you).
Holidays/Summer Sun
We all know the sun is nature's best tonic, so we are all looking forward to when we can get away for a well deserved break. We love having holidays in the diary to look forward to, so once things are a little more stable and predictable, I'm sure we'll be planning some exciting trips away to relax and reset.
Social Events
We love a good day out at CFH and normally organise a team day out every 3-4 months. We missed out a bit last year so we're looking forward to making up for it this year. I think Go Ape and Flight Club have been mentioned a few times, so we will keep our fingers crossed and all you newsletter subscribers posted. Watch this space…
Babies
Bridget has just had her second baby Mia, which is why you won't have seen her around much lately, but we're looking forward to having her back with us again this year. Adam is due his first baby (a girl) in March which will be fantastic. He's already looking forward to the sleepless nights but luckily we have an excellent coffee shop next door so we'll keep him well supplied with coffee. Michelle is hoping to see her first grandchild Charlotte in person in 2021. She lives in Australia and was only born in January. Having missed out so many of those great hugs, Michelle is definitely itching to see her and get in some quality cuddles.
A Fantastic Year Ahead
We have a saying in the clinic that stress is 10% what happens and 90% how you react to it. So we are determined to make 2021 a positive year careless of what happens. A shift in mindset, the knowledge that things will start to get back to something nearer the "old normal" and all these great things to look forward to over the next year means it WILL be a GREAT year. And of course let's not forget that we're especially looking forward to seeing you all in clinic, continuing your health journey.
Happy New Year!
Yours in health,
Mark Fairclough