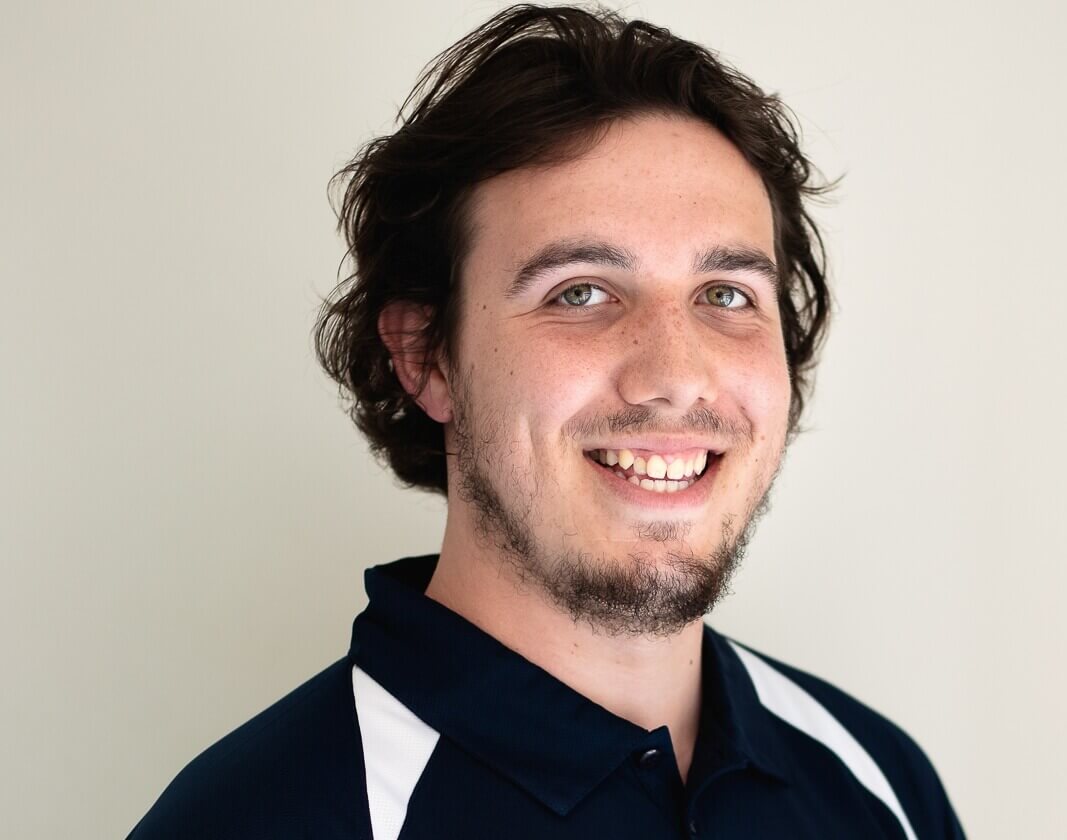 Hi, my name is Luke and I am the new Chiropractor joining Mark and the Team at Care for Health. I recently graduated from McTimoney College of Chiropractic and am looking forward to meeting you all soon! I am really excited to become part of this awesome team and start to provide care to the wonderful patients I have heard so much about.
I was raised in Hampshire and have been involved in various sports throughout my childhood and into adult life, including Rugby, Cycling and Hockey. Through the various sports I played I discovered a passion for supporting rehab and performance. I was able to witness the benefits of Chiropractic care and this drove my decision to pursue a career in Chiropractic.
I studied at McTimoney College of Chiropractic in Oxfordshire and graduated with a Masters degree in Chiropractic after 4 years of late nights, hard work and plenty of coffee. During my time at university I developed a keen interest in the use of Chiropractic care in treating sport related injuries, specifically concussion, which led to me writing my dissertation on the subject.
Within the Chiropractic profession there are a variety of different approaches and techniques and I specialise in the McTimoney technique. This is unique because only graduates of the McTimoney College are McTimoney Chiropractors and it takes between 4-6 years depending on the course you choose to qualify. The premise of McTimoney is similar to other styles of Chiropractic; which is to create neurological change that enables your body to heal itself better. The main adjustment we use differs because it involves a very fast, recoil movement with a low level of force. It can be very gentle at times and doesn't cause an audible popping or cracking sound that you might be used to. With its gentle nature, it makes it suitable for all ages and is regarded as a very safe treatment for patients.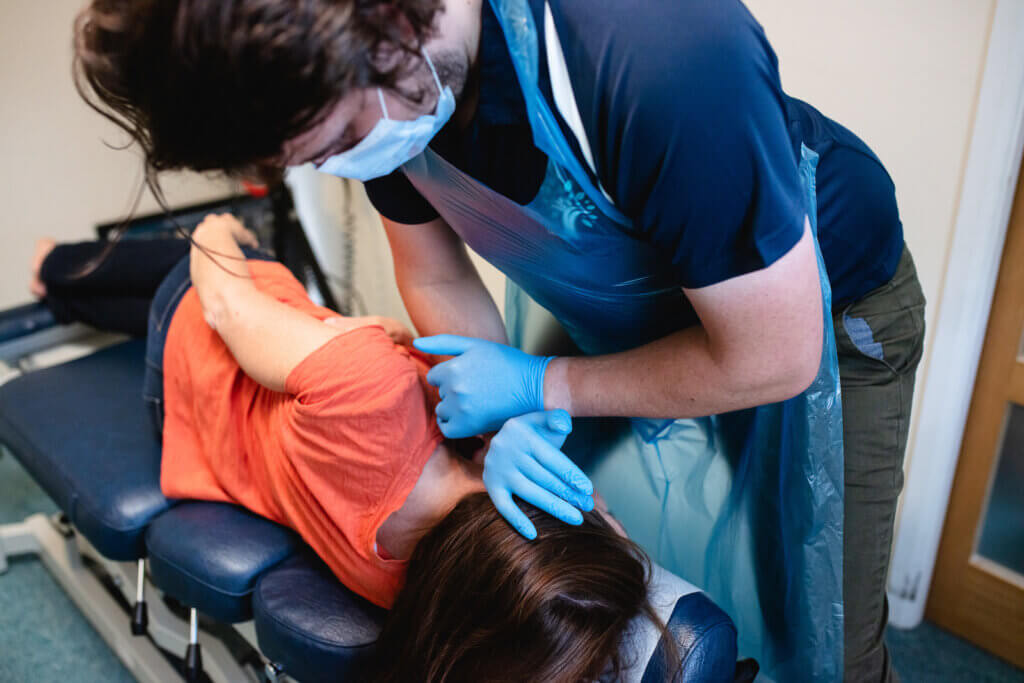 A demonstration of a toggle torque recoil adjustment for the atlas
As a Chiropractor I like to look at the whole picture, not just the symptoms. If the source of the pain or discomfort can't be attributed to a specific accident or injury, then often this can be traced back to lifestyle, work, posture or a combination of everything. Alongside the adjustments I make, I offer advice on exercise, self-help, diet and lifestyle where appropriate. I see a variety of patients, young and old who all come to me with a variety of concerns. Many patients come to see me because they are in pain and have just come to 'live with it'. However, I am here to say that, it is not necessary to live with pain or discomfort – there is another way. Chiropractic can benefit anyone and in todays society there are ever increasing stresses and strains on us. Although Chiropractic is great at alleviating pains and discomforts, the main goal is to increase people's health and ability to adapt and this is what I truly want to achieve with all of my patients going forwards. Chiropractic can definitely help you improve your overall sense of well being.
In my time outside of work and continued studies, I am a keen cyclist and am hoping to start playing rugby again at my childhood club once I settle into my new role within team. Previously I was lucky enough to be part of a Rugby tour to South Africa which was a wonderful experience that really helped me to appreciate travelling. In addition to playing, I support Wasps and also love to watch live matches, having recently watched Wales vs Argentina at The Principality Stadium which was fantastic! Don't worry though, I'm not just a Rugby nerd as I enjoy all sports and try to follow as much as I can! I love to spend time off work exploring the countryside and looking for my next adventure with my family dog.
I look forward to meeting you very soon,
Luke