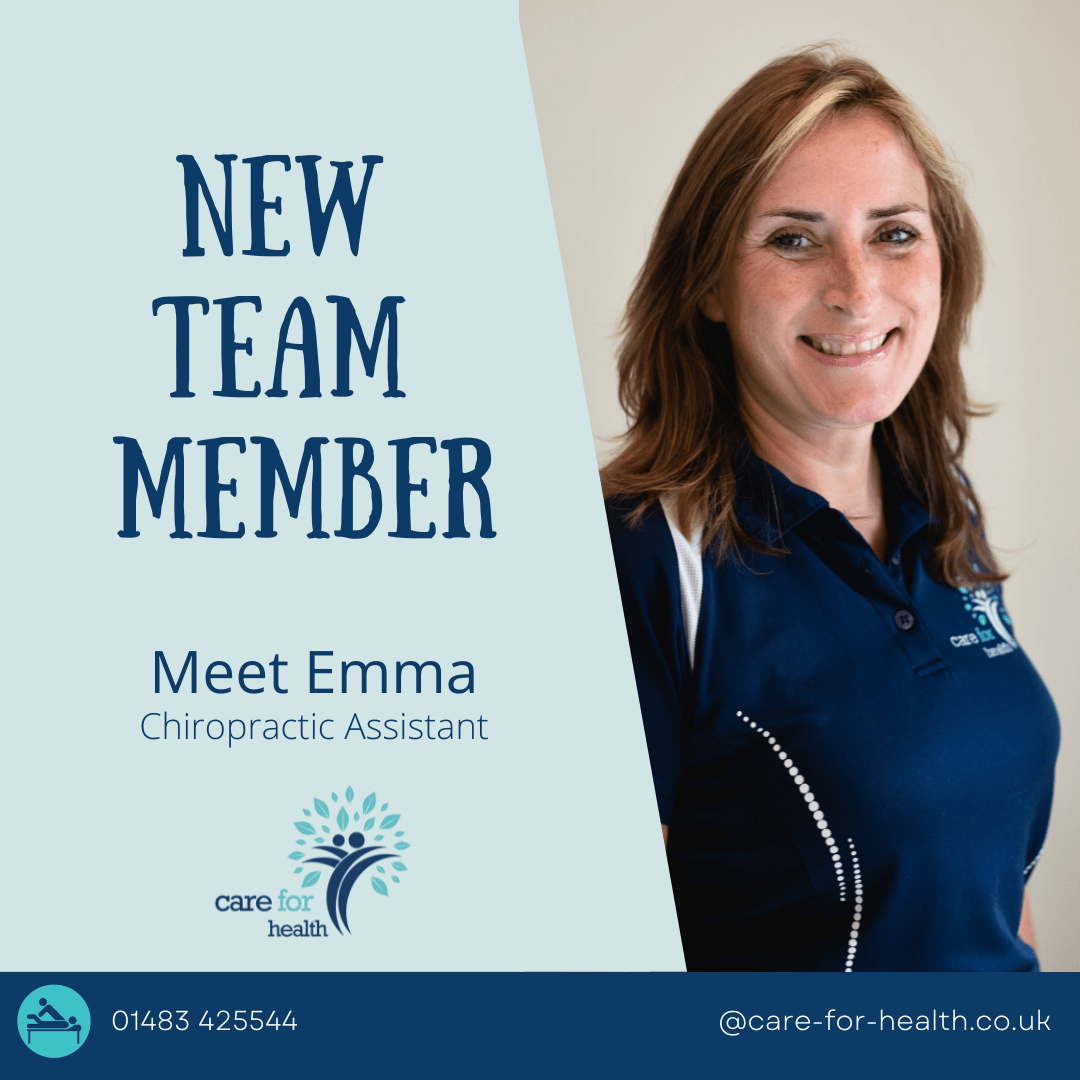 I first had chiropractic care 2 years ago and have never looked back. I had no specific pain or injury but was very aware that your spine is central to overall health and well being, which I wanted to maintain. After my first consultation I was very surprised by the prior deterioration in my neck and spine.
Two years on, after regular adjustments, I have seen a huge improvement. My neck and spine are more flexible, and my posture has improved. When the position of Chiropractic Assistant became available at Care For Health, I jumped at the chance to work with such a great team.
I love working with so many people who all have the same mindset regarding health and well being. Seeing the improvements in our patients' health is also incredibly rewarding.
I live in Godalming with my husband, a chef, my daughter, and Toto the dog. Living with a chef means lots of healthy, delicious food. I'm a big fan of Rocket yoga, a fast, aerobic form of yoga, which keeps me fit and flexible. Long walks with the dog are also a great way to relax.